Custom Design with Branded Logo Printed on The Reversible Inverted Umbrella(Upside Down Umbrella) Outer Layer or Inner Layer or Both Layer.
In the world of promotional merchandise, custom personalized Inverted Umbrellas with logo are emerging as a popular choice among businesses aiming to maximize their brand visibility. These umbrellas, also known as upside-down umbrellas, are not just innovative in design but also offer a unique canvas for brand messaging and logo placement. What makes them stand out from the traditional umbrella is their ability to fold the opposite way, hence their name – inverted umbrellas.
Inverted Umbrellas are designed in such a way that when they close, the wet side of the umbrella comes inside, leaving the dry side exposed. This ingenious design prevents water from dripping off the umbrella and keeps the surrounding area dry. But what really sets these umbrellas apart is their capacity for customization. Businesses can opt to have their logo printed on the outer layer, inner layer, or both layers of the inverted umbrella. This flexibility in design allows for increased brand visibility and recognition.
The reversible inverted umbrella offers a large surface area for custom design and branding. Whether it's a small logo or a full-blown company advertisement, you can have it printed on the umbrella's outer or inner layer. The outer layer is most visible when the umbrella is in use on rainy days, making it an excellent option for outdoor advertising. On the other hand, the inner layer is visible when the umbrella is closed or when it is being opened or closed. This means that even when not in use, your brand remains visible.
Additionally, these umbrellas can be personalized to match your brand's color scheme and aesthetics. From bold and vibrant to understated and elegant, there is a wide range of color options to choose from. This means that your custom personalized inverted umbrellas not only serve a practical function but also align with your brand's identity and messaging.
The ability to customize these inverted umbrellas extends beyond just colors and logos. Businesses can choose from various sizes, handle types, and materials to make the umbrella truly their own. Some even go as far as customizing the umbrella case itself with additional branding or messaging.
In conclusion, custom personalized inverted umbrellas with logos offer a unique promotional opportunity for businesses. Their inventive design coupled with their customization possibilities makes them an ideal choice for companies looking to increase their brand visibility. Whether used by your employees or given as gifts to customers or clients, these inverted umbrellas will surely make your brand stand out – rain or shine.
Inverted Umbrellas Supplier
the Inverted umbrella is also named reverse umbrella, upside down umbrella or car umbrella.
1.the feature of inverted umbrellas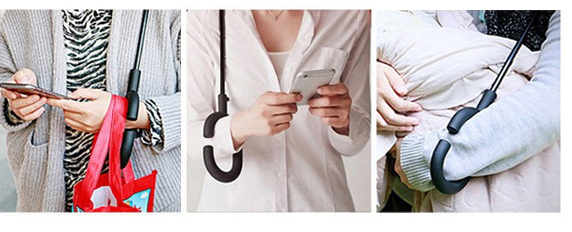 Compared to the traditional umbrella, the inverted umbrella has the following unique features:
C shaped handle: Cross the C-shape handle over your arm,no need to use one hand to hold the umbrella. made your hands free for holding a baby, bag or mobile.
Easy to get on the car or bus: The traditional umbrella will wet your clothes or floor after rain, and not easy to close when you get on a bus or car.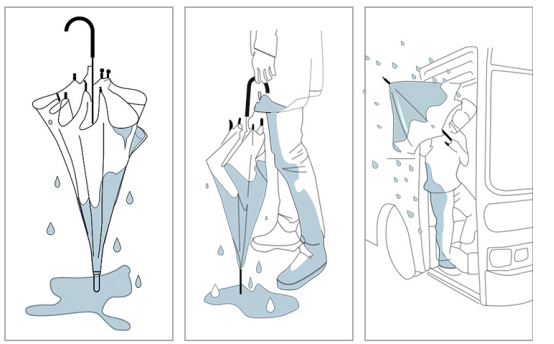 The inverted umbrella will keep the floor, clothes and car dry after the rain because they have double canopy when closed. The wet canopy is inside and the dry canopy is outside. Also, the double canopy is more windproof & waterproof compared to the traditional umbrella, in case of a heavy storm.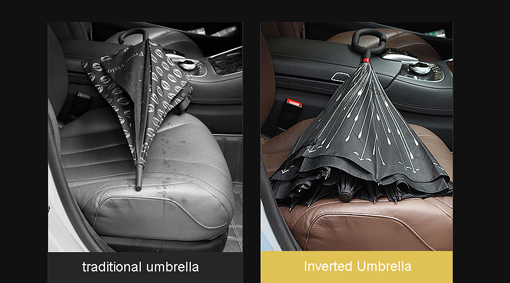 The inverted umbrella can "stand up" when closed, and can easily be put anywhere.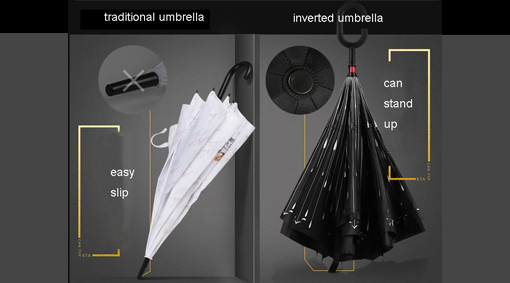 The inverted umbrella is easy to close when getting in a car.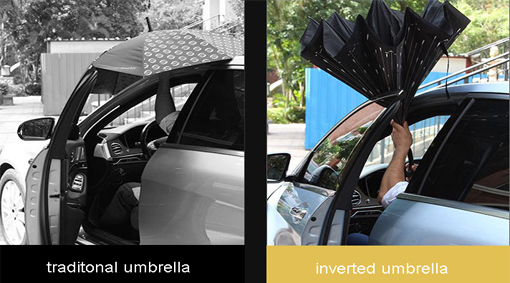 2.What is the style of the inverted umbrella?
1.according to the open method, inverted umbrella can have manual open inverted umbrella, auto opening inverted umbrella and auto opening and auto closed inverted umbrellas.

2) according to the fabric color, the inverted umbrella can have solid style, printed style, and clear style.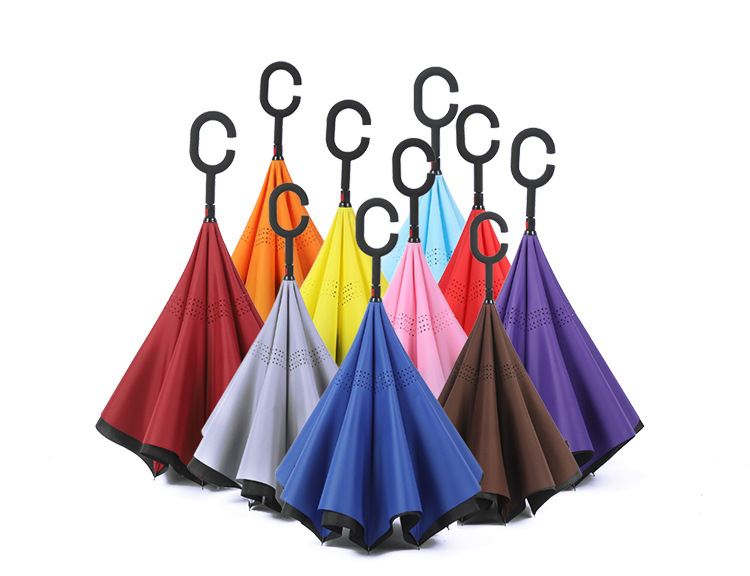 solid inverted umbrellas: you can choose any solid color you want. black, red, blue, orange, purple, yellow, pink, grey.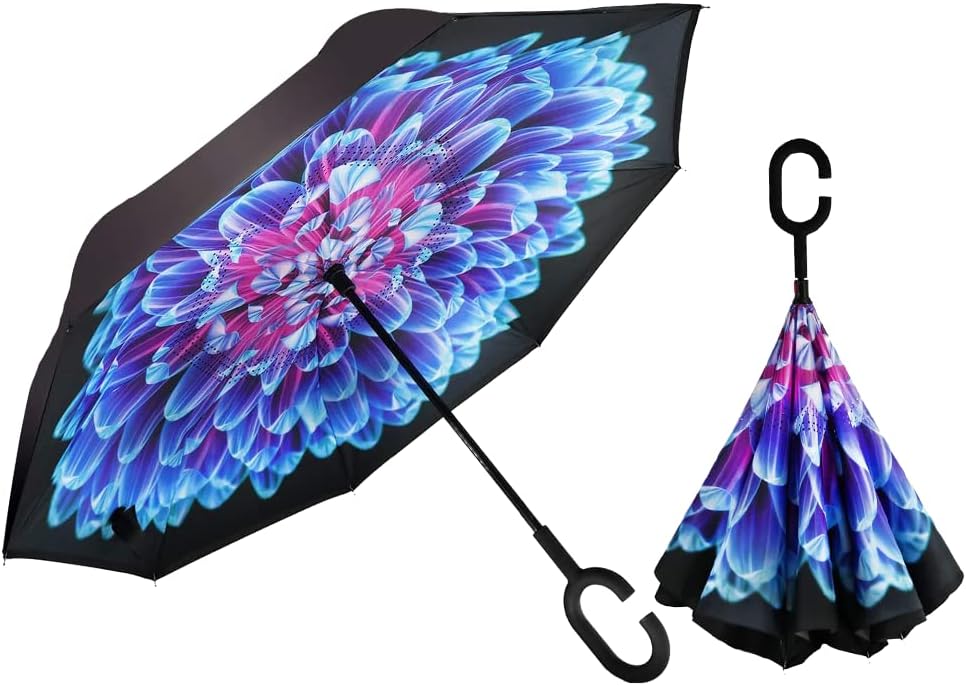 inverted umbrella solid colorprinted color inverted umbrellas: stripe design, flower printed.
inverted umbrella printed colorclear inverted umbrellas: